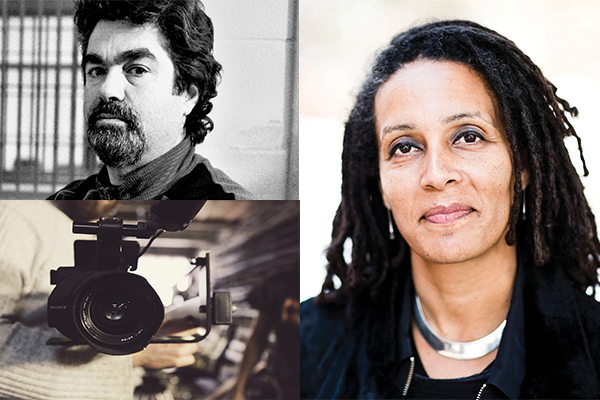 Realscreen's special report on doc financing and the economic pressures on filmmakers continues with a look at some funders' perspectives on sustainability and diversity, creative producers and carving a way forward. Catch up on the first part of the report here. 
Paradise Lost director Joe Berlinger admits he chose "a tough subject" for one of his first feature docs, Brother's Keeper (1992), which he made with the late Bruce Sinofsky.
"Four farming brothers who all slept in the same bed together. One was accused of murdering the other," Berlinger says plainly. "Today, that would be a very common thing to make a film about, but back then, it wasn't common."
The pair maxed out a dozen credit cards, took second mortgages out on their homes and went hundreds of thousands of dollars into debt in order to make the film, which "at the twelfth hour" received some funding from PBS program 'American Playhouse' and UK pubcaster Channel 4.
Brother's Keeper later won the Sundance audience prize, and grossed about US$2 million in its international theatrical release via self-distribution.
"We really gambled everything. Luckily it paid off, but I swore I would never pay for a movie myself again unless it was something that meant a lot to me and I couldn't raise the funding any other way."
Since that experience, Berlinger says he's "always had commercials as part of his DNA" and also pursues branded content and TV series. "You've got to treat it like a business and pay yourself a living wage," he says.
"If you're going to go about it as your way of making a living, you have to either know how to budget a film or hire a producer who knows how to budget a film, and figure out what it fairly costs."
Costs of the "average" doc
But how can early-stage filmmakers know what things are supposed to cost when there are few rules of thumb, particularly when it comes to how much they pay themselves?
At the Sundance Institute, Tabitha Jackson, director of the Documentary Film Program, finds herself wrestling with exactly this quandary: the cost of the average doc.
"There is no such thing," she says, but if there were, she estimates a price tag of around $400,000 to $500,000.
"And that actually is not true. I would say that it's probably closer to $800,000, $900,000, if the filmmakers paid themselves," says Jackson, who joined the organization from UK pubcaster Channel 4 in late 2013.
With all kinds of different money sources starting to enter the field – some of it recoupable, some of it not – Jackson says the sustainability conversation is stirring among funders who are keen to convene and discuss ways of making the system work for all stakeholders.
"Part of what I hope is that we, as a field, can be scrutinizing budgets as we give grants, and making sure filmmakers have a proper line and a realistic line [of] what it would take to pay them – and not just the directors but the producers as well – so that we, as funders, can get more used to seeing what a doc actually costs."
Jackson advises that improving education around the cost of filmmaking, and what is okay to put into a budget, are steps in ensuring not only sustainability, but also diversity among filmmakers.
"The voices we also need to hear from are the people who can't even contemplate going into this work because it's not sustainable, and they simply can't shoulder the amount of debt that it might take to make their film with no expectation of getting any money back from it," she says.
"If we're not representing the voices that can express our realities somewhat, it weakens the power of the form, and it's not a cultural record anymore – it's a very partial picture."
Supporting producers
One recent advancement, Jackson says, is increased support of creative producers through such initiatives as the Documentary Creative Producing Lab, taking place at the Sundance Mountain Resort in Utah this August.
The myriad roles occupied by producers working in documentary warrants its own exploration, but what is clear is that many directors are also wearing producer hats on their projects – a tension that can negatively impact their finances.
"When my director self is fighting with my producer self, you know who wins? The director always wins," says Jesse Moss, director of The Bandit (2016) and The Overnighters (2014).
"The director always wants or takes more time, wants or takes the expensive archival shot, wants or takes the extra production days. The production part of me loses out and the creative part wins, often. It's very hard to maintain internal financial discipline when you're wearing both hats."
Creative producer roles, which are commonplace in the narrative world but less so in non-fiction, involve management of budgeting, legal, accounting and other financial aspects, as well as the creative resources needed to keep projects running day in and day out.
"We really see the need for, and the shortage of, creative producers in the non-fiction field, particularly in the U.S. economy," says Jackson, who adds that Sundance wants to address issues of recognition, education and sustainability around these roles as well.
As such, delineating best practices around budgeting should also include conversations about crediting, and the role of creative producers as well as producers and EPs – another dialog that is essential, says Jackson, in helping the industry acknowledge the expectations of not just the individual filmmaker, but also the doc making team.
But ultimately, the filmmaker needs to be recognized as the first investor.
"So often the filmmaker spends years of their lives going out and getting the story, filming and doing the research and getting contributors for their film – completely unpaid – so we need to bear in mind that the artist is the first investor, and find a way that that is reflected somehow in the budget."
A way forward
Looking ahead, Luke Moody, head of film at the London- and New York-based Britdoc Foundation, predicts there will be more developments in non-project specific support that allows filmmakers to hone their creativity without financial restrictions. Some examples are the BFI's Vision Award, intended to support a "new generation of diverse and ambitious film producers," as well as Sundance's 'Art of Nonfiction' program, which helps filmmakers develop creative voices without having a specific film to pitch (though it is invitation-only).
Other opportunities might take the form of fellowships, residencies, artist development bursaries, seed funding and production company overhead grants. And to bridge professional knowledge gaps, Moody points to such producing labs and workshops as European Audiovisual Entrepreneurs (EAVE), Future Producer School and Jihlava Emerging Producers.
He similarly notes there is "no one model" to adhere to in structuring a team and raising budgets, but adds, "More could be done on our behalf and other funders. For example, collecting sample anonymous budgets to share on the Britdoc resources page."
Also key, he says, is that industry events – festivals, labs and workshops – build detailed sessions on financing into presentations.
One such major opportunity to coalesce and broach some of these topics will be the IDA's Getting Real conference, which takes place in Los Angeles from September 27 to 29. Career sustainability is one of the event's three pillars, alongside diversity and the art of storytelling.
"One of the approaches of Getting Real is to create spaces for a much more frank conversation," says Simon Kilmurry, executive director of the IDA.
And while that's hard to do on an individual level because a doc maker's projects may rely on grants and commissions, it's easier as an organization to step back and identify who's getting paid, and who's not.
"I think what we'll get out of Getting Real as an organization is a way to frame the [conversation] with funders and financiers, so at least there will be a more field-wide acknowledgement that perhaps we might be undervaluing some of this content, and if we really want a field that is sustainable and vibrant and creative, we may need to step back and reassess the economics of it.
"There's probably a percentage of filmmakers who are doing really well and others who are kind of embarrassed that they're struggling. But the reality is, when I talk to filmmakers who might be perceived as really successful, they're struggling, too."